Smart Minerals:
Get The Edge With
Advantage Edge Equine Products
Smart Minerals.
Why trace minerals matter: Trace minerals like copper, zinc, and manganese are vital to your horse's health and well-being due to their involvement in immunity, fertility, metabolism, strong hooves, and a healthy hair coat.
Why Smart Minerals matter: The most common source of trace minerals in animal feeds are sulfate trace minerals. Popularized in the 1950s, sulfate trace minerals became the standard source because they had good bioavailability. However, sulfates are also reactive and can degrade other nutrients in the feed.
Found in nature as the naturally occurring crystals atacamite (copper), simonkolleite (zinc), and kempite (manganese), Smart Minerals have strong covalent bonds and a unique crystalline structure which prevents free metal ions from being released at the pH of common feed mixes. Instead, these crystals release the mineral gradually after reaching the normal acidic environment of your horse's stomach, making the mineral available at the right time for absorption in the small intestine.
Smart Nutrition.
The primary goals of trace mineral supplementation are to meet the nutritional demands of today's hardworking animals and to provide a bioavailable mineral source that does its job without negatively interacting with other components of the feed. Providing smart minerals ensures that your horse gets proper trace mineral nutrition while protecting palatability and other vital nutrients in the feed.
Palatability: Studies across several animal species demonstrate that animals prefer feed to eat supplements with smart minerals over feed containing sulfate trace minerals. Give your horse something it wants to eat.
Stability: Protects the fats, vitamins, enzymes, and probiotics in your feed from interacting with reactive free metal ions, ensuring the nutrients formulated for your horse retain their best quality.
Smart Decision.
Your Horse deserves Smart Minerals from Advantage Edge Equine.
Trace minerals are made in the USA under strict quality controls with third party audits. All Smart Minerals are traceable and meet the Organic Materials Review Institute (OMRI) requirements for inclusion in organic feeds.
Natural Vitamin E is Biologically Superior
Natural and synthetic Vitamin E in different animal species, based on plasma concentration.
Natural-Source Vitamin E
Synthetic Vitamin E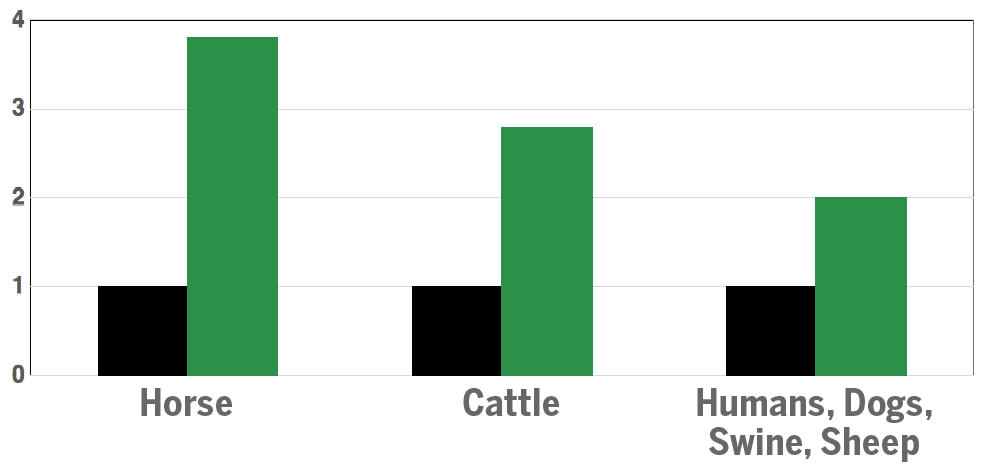 Smart Minerals in Advantage Edge protect Vitamin E in feed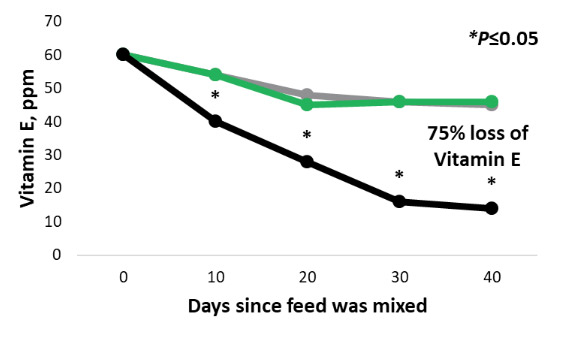 Smart Minerals
Sulfates
Relative Bioavailability of Trace Minerals Sources1
Element
Sulfate2
Oxide
Carbonate
Chloride
Zinpro
Performance
Minerals®
Zinc
100
37 to 108
58 to 100
42 to 99
150 to 206
Manganese
100
25 to 103
23 to 98
93 to 102
148 to 174
Copper
100
0 to 15
66 to 68
100 to 110
116 to 120
Iron
100
0 to 15
0 to 75
44 to 78
183
Absorption coefficients of Zinpro Performance Minerals relative to inorganic trace minerals are not static.
1Bioavailability values influenced by level of antagonists in the diet, complexity of the diet and stress level for the animal.
2Sulfate is always assigned a value of 100 and values for other sources are determined using regression equations, the 100 value is relative and does not indicate 100% absorption.
Colostrum Quality with Advantage Edge Smart Minerals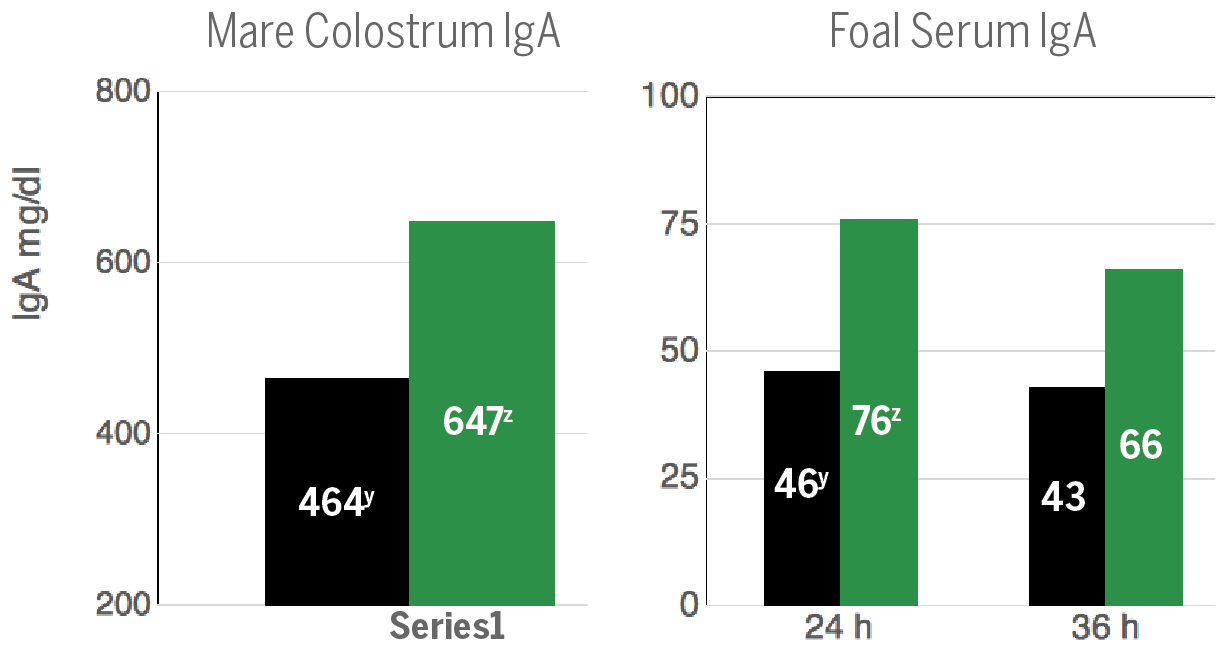 Smart Minerals
Sulfates
Relative Bioavailability of Trace Minerals Sources1
By reducing the lactic acid content of the gut, Actisaf® maintains large intestinal pH within optimal range.


Acticaf®
No Yeast
Hoof Integrity
Mares Fed Advantage Edge Smart Minerals Showed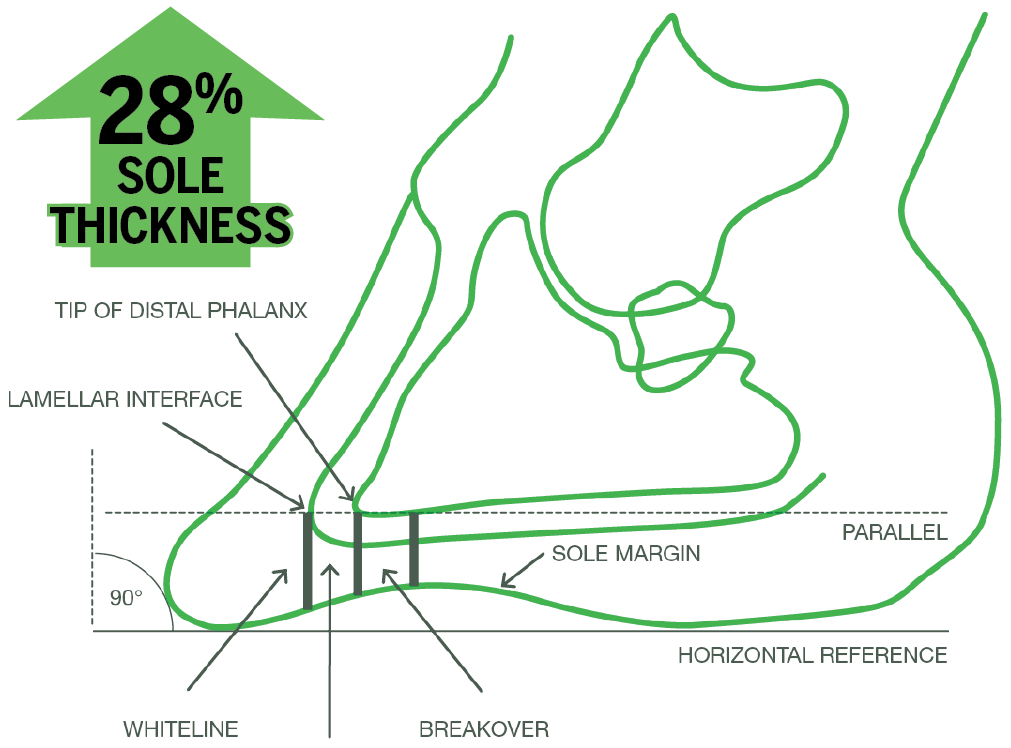 Actisaf® Reduces Starch Fermentation in Horses Prone to Laminitis
As expressed by gas production, starch fermentation in horses prone to laminitis is lowered by Actisaf® supplementation.
Actisaf®
Starch fermentation in
horse prone to laminitis