Ulcer Prone Horses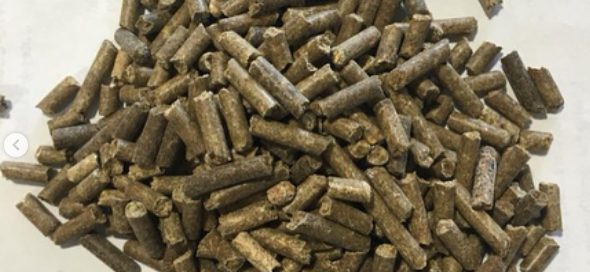 Do you have an Ulcer prone horse? We are now stocking our 4-In-1-Plus pelleted supplement, which contains a highly bioavailable calcium source. Follow our Facebook page!
Did you know that 25-50% of foals and 60-90% of adult horses in the USA suffer from Equine Gastric Ulcer Syndrome? Studies have shown that transporting horses to and from shows, feeding twice a day, and only light exercise can cause ulcers similar to those found in racehorses. Ulcers are painful for horses and can result in aggressive or nervous behavior, poor appetite, unpredictable performance, and are responsible for large economic losses to the equine industry.
So how does the 4-In-1-Plus in our feeds help?
Stomach health- It reduces lactic acid build-up and maintains a high pH over a longer period, resulting in twice the level of acid being buffered, compared to sodium bicarbonate (see charts). Bone health – Great for weanlings and growing horses. We use natural ingredients that reside in the calcified skeleton of red seaweed, which grew in the pollution-free, mineral-rich waters of Iceland and Southwestern Ireland.
Immune health- Chitosan, a natural ingredient providing antimicrobial, anti-inflammatory, anti-oxidative, antitumor, immunostimulatory and hypocholesterolemic properties.
Natural technologies that supply the gastrointestinal tract with a number of beneficial metabolites, d-glucose polymers, and manna-noligoscharides.
4-In-1-Plus is already included in our feeds but also available as a pelleted supplement. Feed rate 1/2 lb. per day